Toggl vs Harvest - Features comparison 2020
Toggl, Harvest and Simple are one of the best time tracking tools out there. In this guide we will go through pros and cons of the time trackers by looking at five different categories. The categories that we will cover are time entry, features, design, integrations and pricing. Get ready for Toggl vs Harvest vs Simple to see which one is best for you.
1/5 - TIME ENTRY ⏱
The time entry is the feature that you use the most in a time tracking tool. Therefore, it is important that the time entry is fast and straightforward. Here is how you enter time in the different tools:
TOGGL
Time entry score: 4/5
Toggl's time entry is pretty straightforward. You enter what you are working on and press the play-button. After you have done so the task will start tracking time and there will be a list of all your tasks.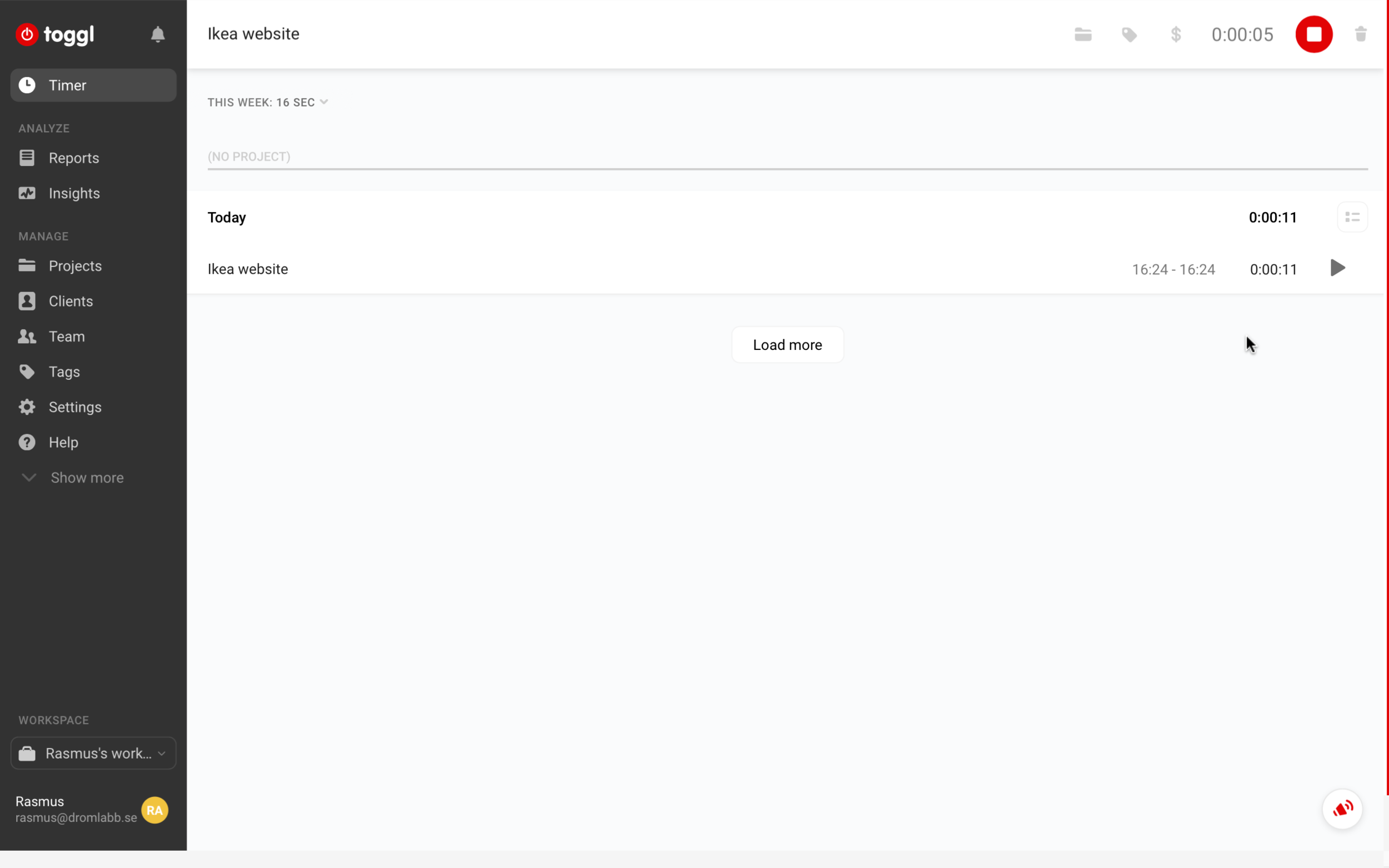 HARVEST
Time entry score: 3,5/5
Harvest's time entry is easy to understand, but it requires more clicks than the other two alternatives, which might end up in stealing of your own time. Especially if you track many different tasks in a day.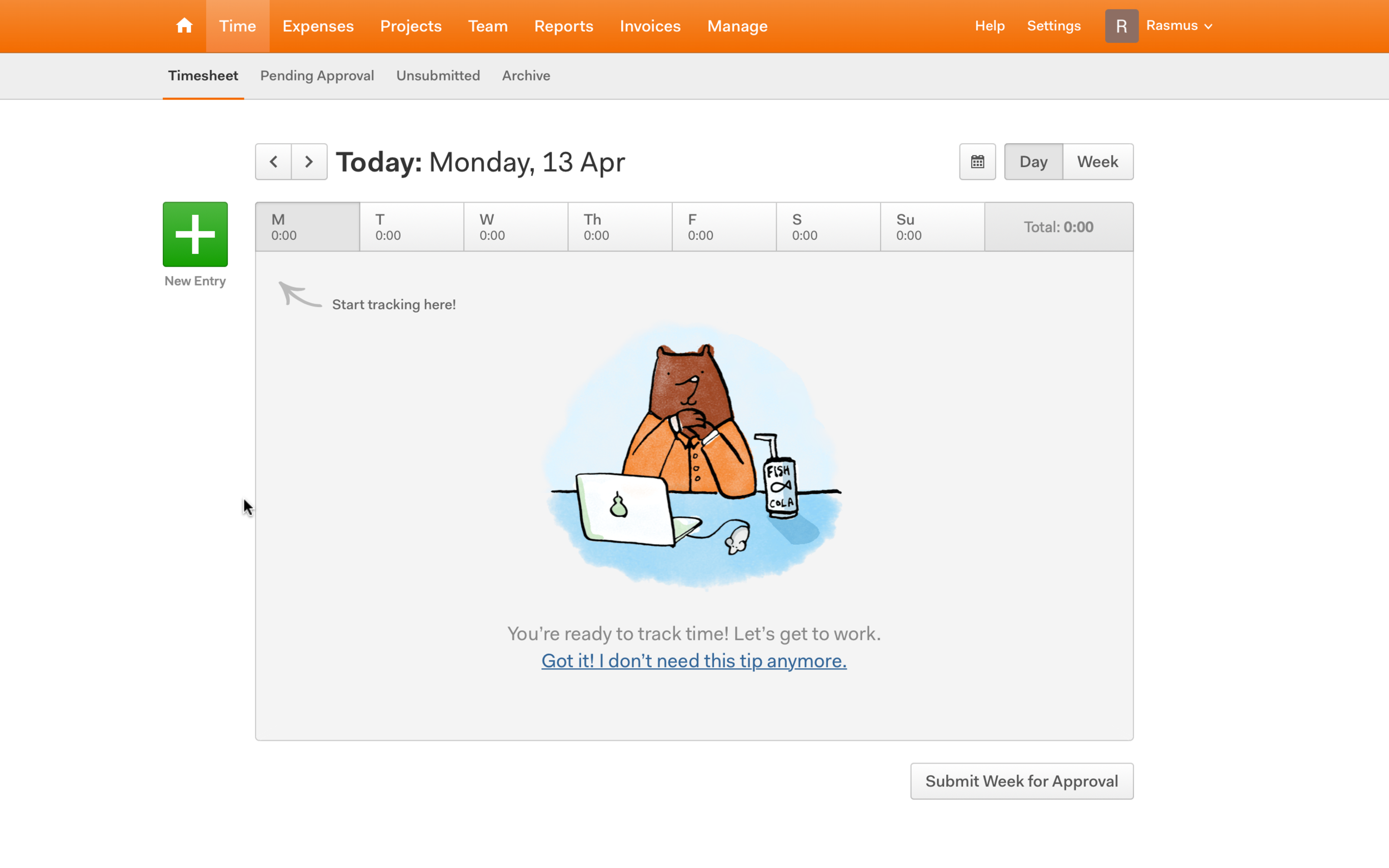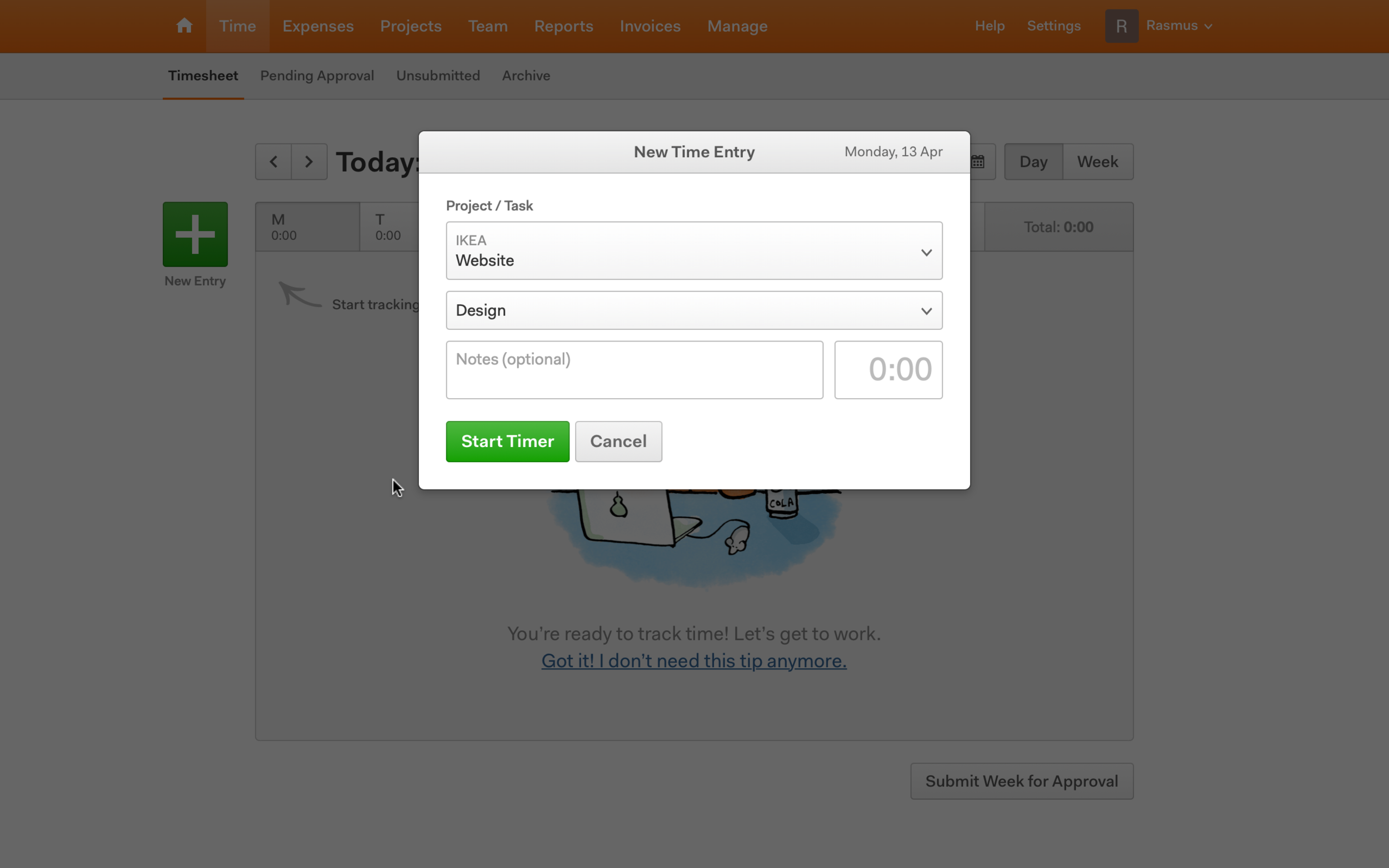 SIMPLE
Time entry score: 5/5
Simple's time entry is the fastest and simplest. You just press on a task once, and it starts tracking time - it is true one click time tracking.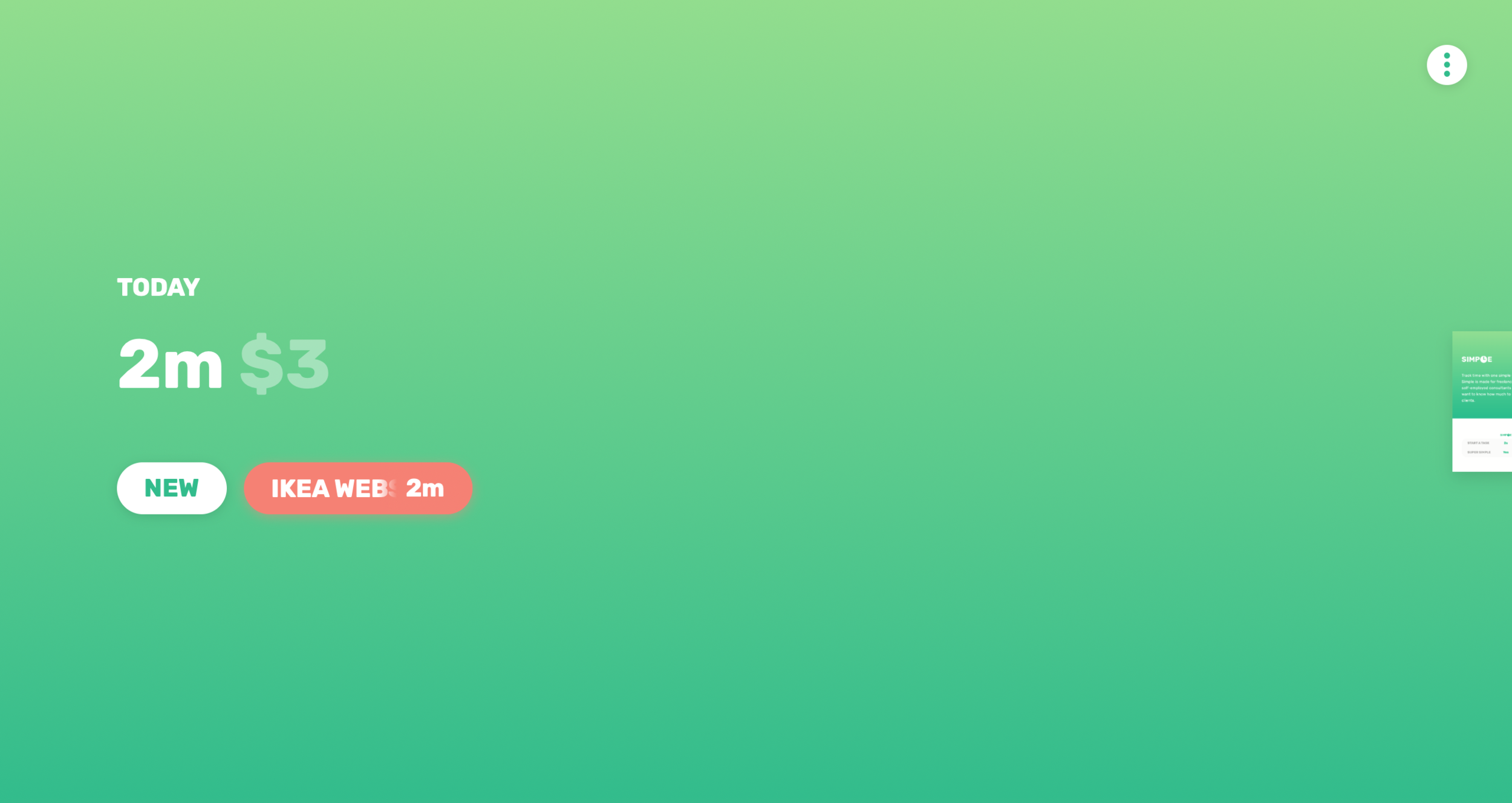 2/5 - FEATURES ⭐️
Depending on your needs, a specific feature might be a deal-breaker for you. In this part, we will give an overall score of how many features the time tracking tools have. We will also show one special feature that we like a little extra.
TOGGL
Features score: 4/5
Toggl have all the most important features that you would need for time tracking. On top of this there are powerful reporting tools built in. If you need extras for invoicing etc, there are integrations with multiple other tools.
One feature that we like extra much from Toggl is the tagging feature. It is built inside the time tracking feature and multiple tags can easily be added. These tags can then be used in reports, projects, etc.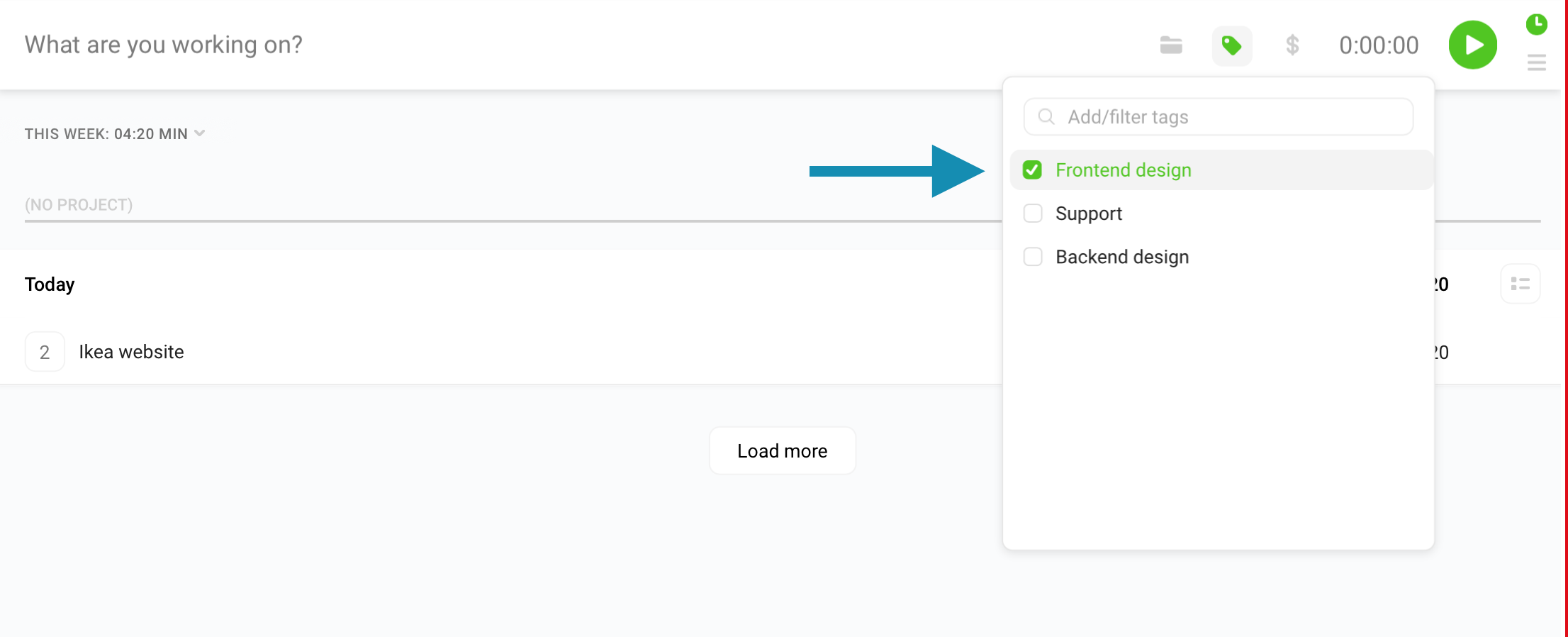 HARVEST
Features score: 5/5
Harvest is packed with many good features. Some of them are invoicing, reporting and team view. Harvest also support a lot of integrations so you can integrate it with your favorite tools.
One feature that we like extra is the Expenses-feature. From here you can add expenses and get reports of how much you and your team spend.

SIMPLE
Features score: 3,5/5
At a glance with Simple's plain interface, it might look like it is poor with features. But if you take a closer look, Simple will probably have everything that you need, and there are some handy extra features too.
One feature that we like extra is the earnings-feature. It is a feature that is easy to get addicted to - every minute of your work you see the money grow. You can see how much you earned on every task and project.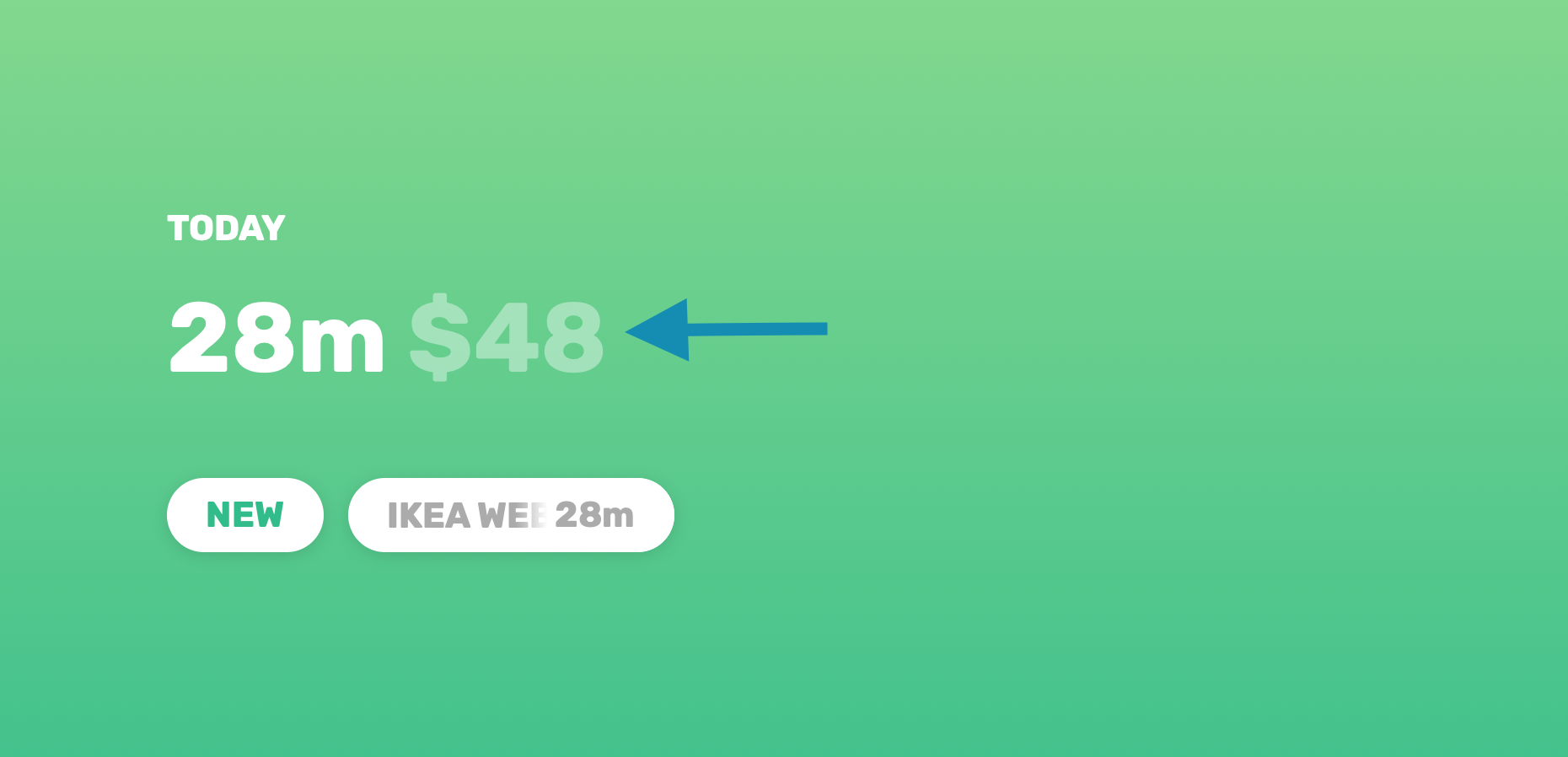 3/5 - DESIGN & USER EXPERIENCE 🖌
Beautiful design and good UX enables instant adoption of a software. Design and user experience are important because if the you can't easily understand and use the tool, it's not going to get used. Also, most people prefer using a software that is beautiful to look at.
TOGGL
Design score: 4/5
The design for Toggl is up to date and is in most cases user friendly. Compared to Simple it has more buttons and distractions which can be frustrating at times.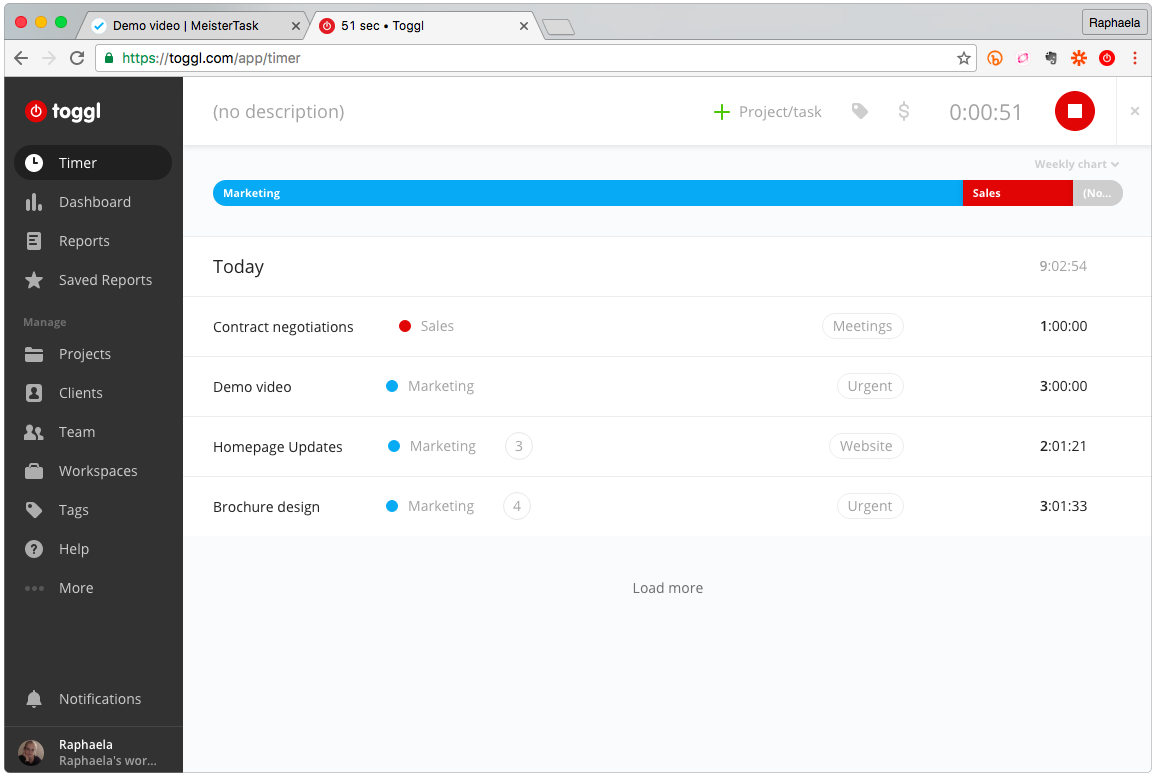 HARVEST
Design score: 3,5/5
Harvest's design can look a bit boring and sometimes requires extra clicks. Appart from this, the user experience is fine.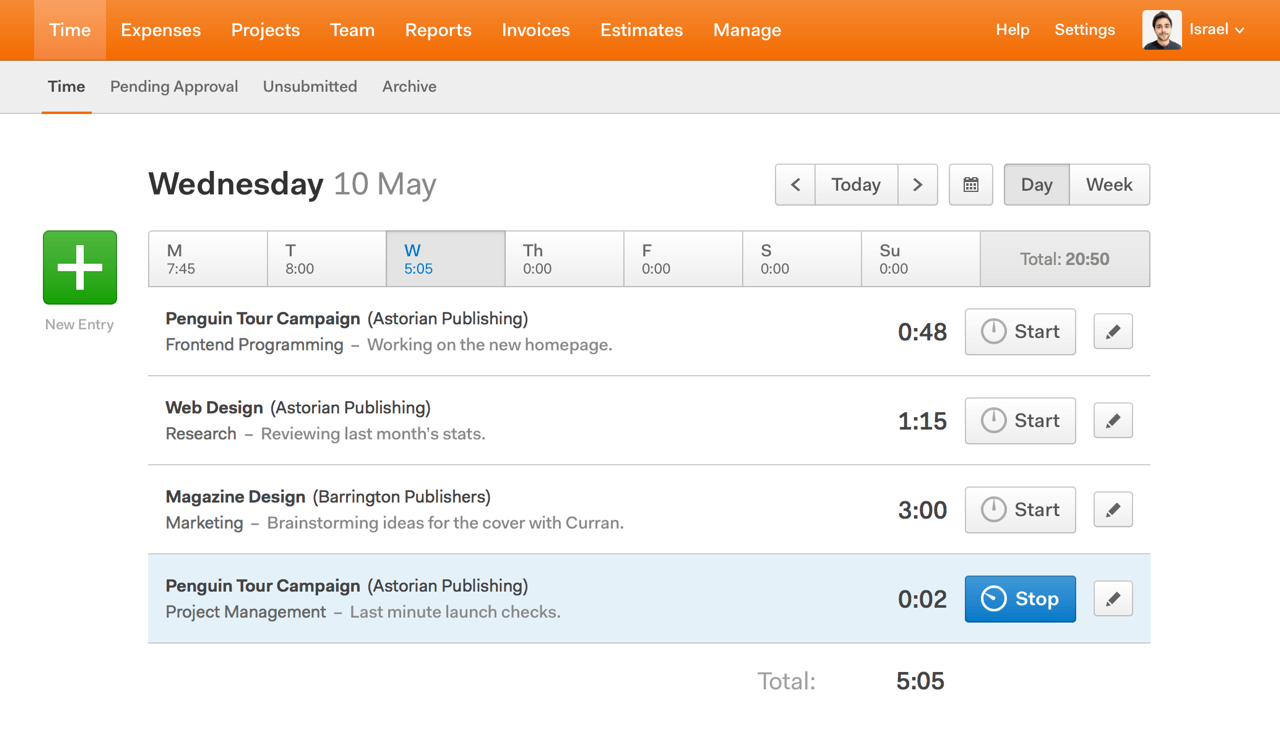 SIMPLE
Design score: 5/5
Simple is very easy to understand and the design is user friendly. You can start right away. A good user experience is what Simple was built for. The first time you use Simple, there is a "New task" button and a beautiful green colored gradient covering the screen.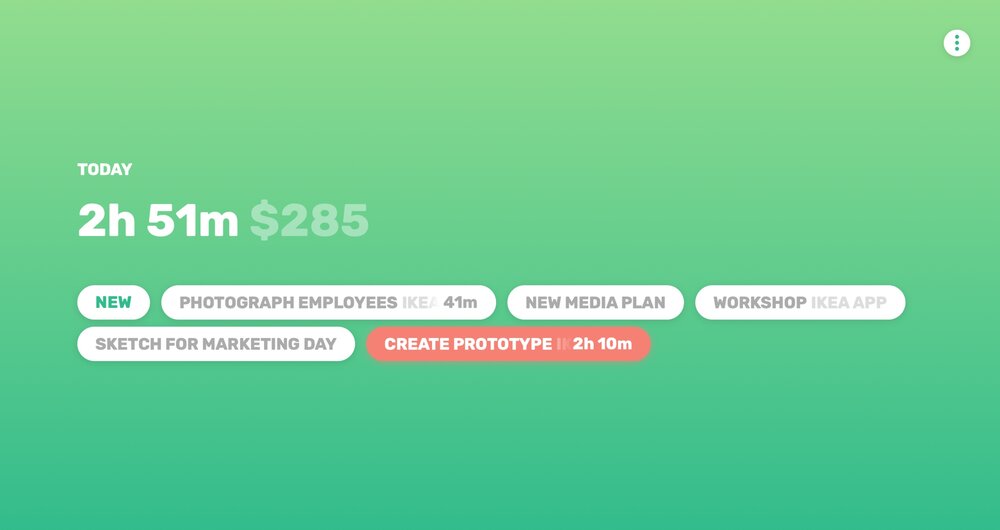 4/5 - INTEGRATIONS 🔧
Good integrations enables time tracking with the tools you already use.
TOGGL VS HARVEST INTEGRATIONS
This category is mostly going to be a competition between Toggl vs Harvest since they both have long lists with integrations. Even though the time tracking tools have many of the same integrations, they work different. So if one integration is especially important to you, we recommend that you take a closer look at it. See links to all the integrations below.
TOGGL
Integration score: 5/5
Toggl has 100+ integrations which means you will probably find your favorite tool to integrate with. Some of the integrations are Asana, Basecamp, Jira, Github, Todoist, Intercom, Gmail, Slack and Zapier. See a list of all Toggl integrations here.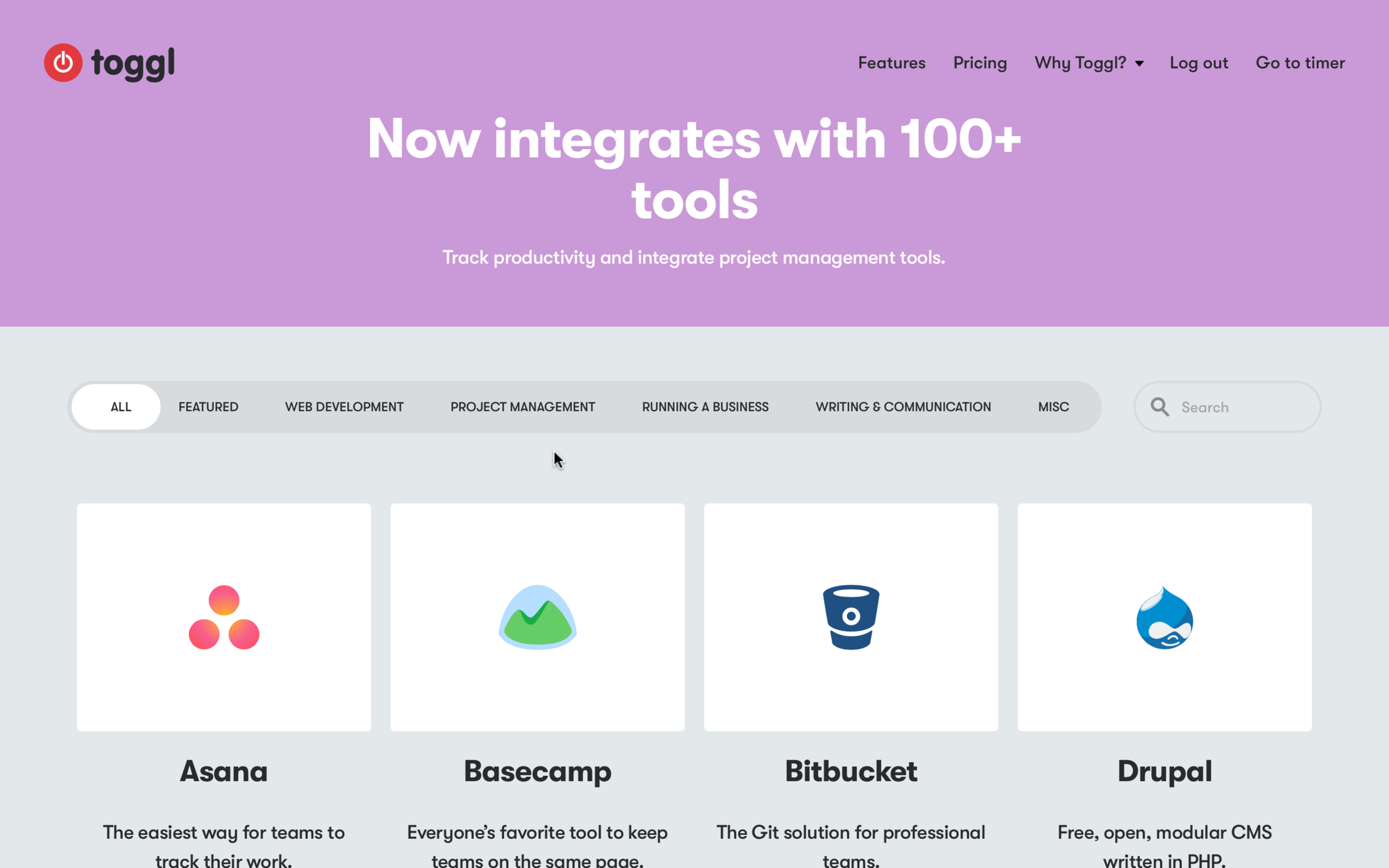 HARVEST
Integration score: 4/5
Harvest has a long list of integrations, with 70+ integrations. Some of the integrations are Asana, Basecamp, Github, Slack, PayPal, MeisterTask, Flow, ClickUp and DoneDone. See a list of all Harvest integrations here.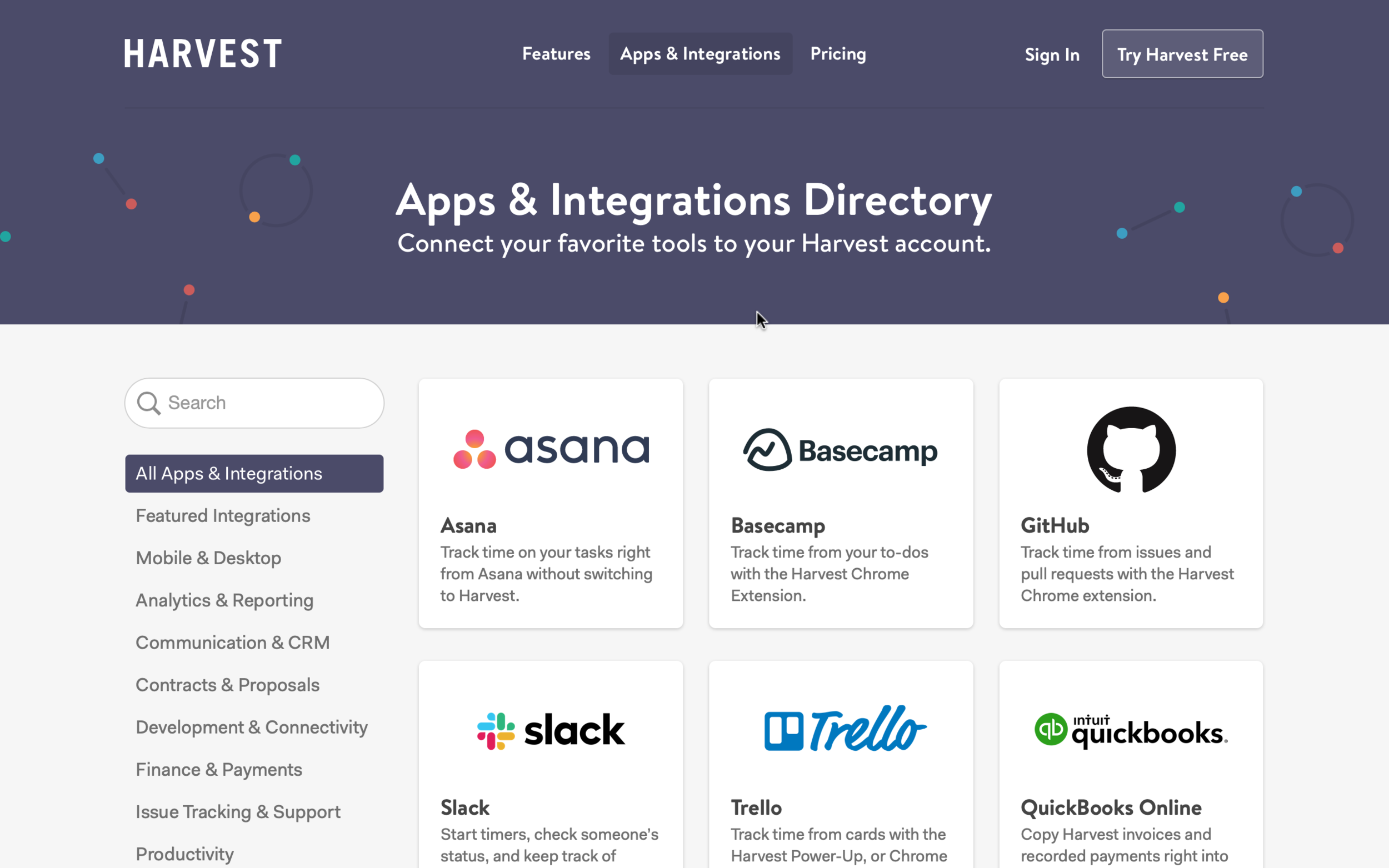 SIMPLE
Integration score: 1/5
Simple does not support any integrations in the making of this article.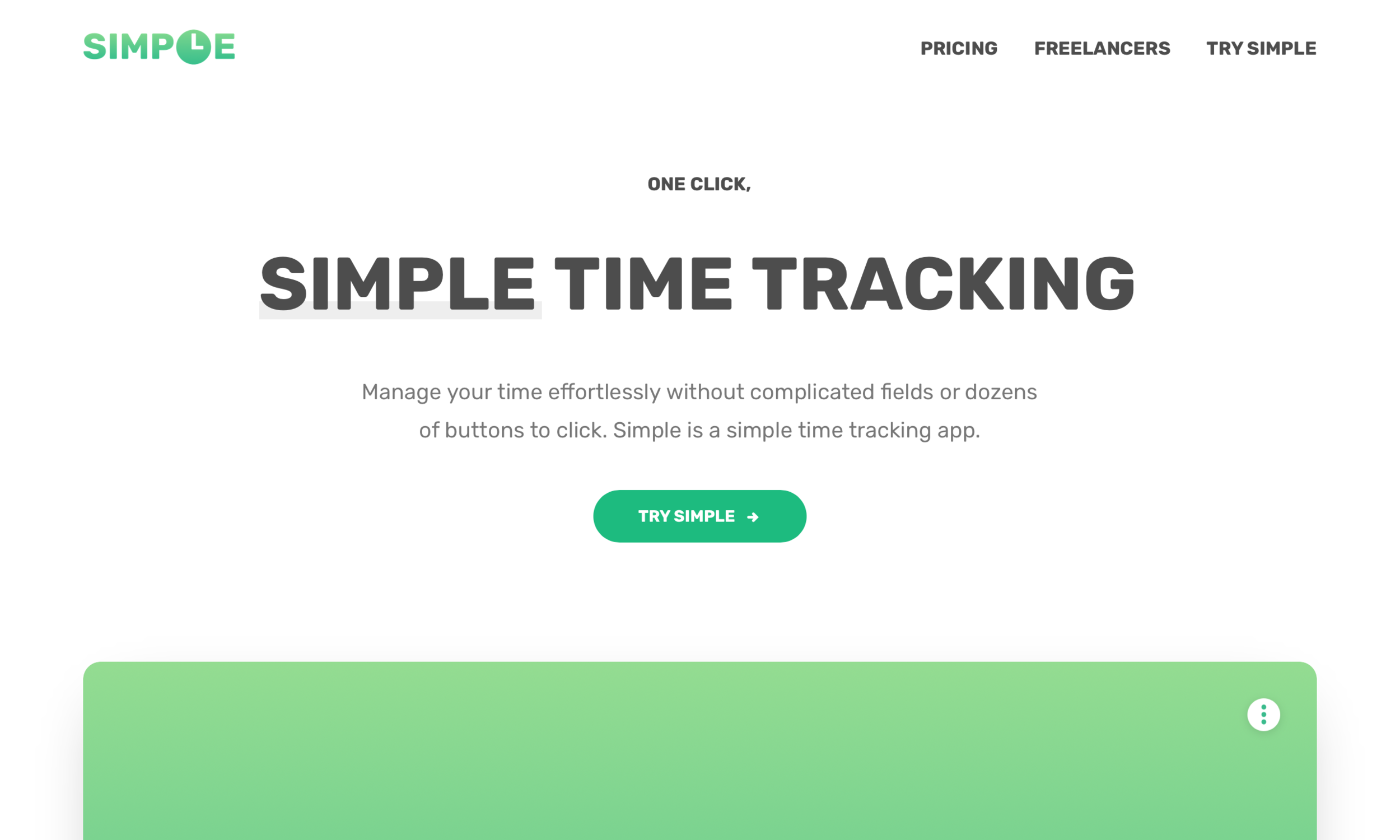 5/5 - PRICING 💵
The pricing is pretty similar between Toggl vs Harvest vs Simple. They all offer a limited free version. Here are the different pricing plans that the services offer:
TOGGL PRICING
Free - Basic features for as long as you want.
$10/month - Better reporting and analytics.
$18/month - Profitability charts and more.
More about Toggl's pricing here.
HARVEST PRICING
Free - Use for as long as you want, with a maximum of two projects.
$12/month - Unlimited projects and collaboration.
More about Harvest's pricing here.
SIMPLE PRICING
Free - Use all features for as long as you want, with a maximum of five tasks.
$8/month - Paid yearly. Unlimited tasks and projects.
More about Simple's pricing here.
SUMMARY OF TOGGL VS HARVEST VS SIMPLE
TOGGL
Overall Toggl scoring: 17/20
Good: Toggl is the overall winner thanks to it is good at many things. It has a bunch of good integrations.
Bad: Almost nothing is "bad" with Toggl. However, compared to the other two time tracking tools, Toggl vs Harvest is not as versatile as Harvest and not as user friendly as Simple.
Try Toggl free here.
HARVEST
Overall Harvest scoring: 16/20
Good: Harvest has good versatility and the team features is remarkable.
Bad: The design is a bit old and the user experience can be tricky.
Try Harvest free here.
SIMPLE
Overall scoring: 14,5/20
Good: Simple is fast and beautiful. It is the best time tracking tool for individuals that want to track time simple without distractions.
Bad: Lacks integrations and only has the most important features.
Try Simple free here.