↑ This is Simple, a simple time tracker.
Track time
Get control of
your time
By tracking your time you'll see exactly how much time you spend on your tasks, projects, and clients. Stop guesstimating, and see where all your time goes. It's super simple with Simple.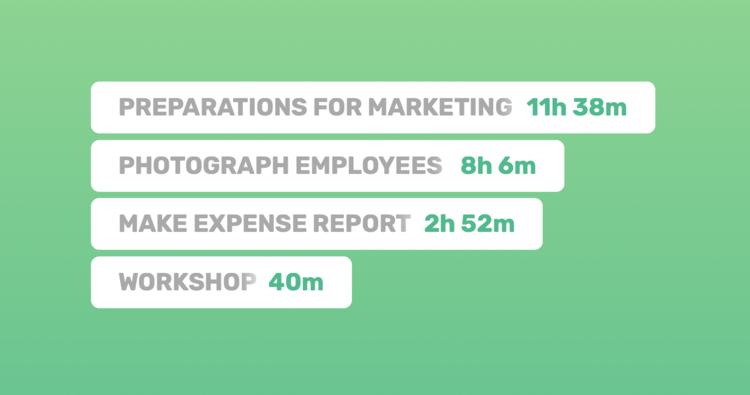 Task management
Boost your productivity
It is easy to prioritize tasks with Simple time tracker. Instantly see what to do next in a nicely structured list.
"There are no overcomplicated fields to fill and options to set. Honestly - it is just a simple time tracker and that's all."
— Renata J, freelancing graphic designer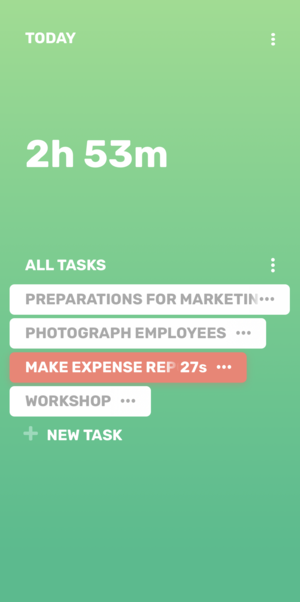 Time tracking app
A Simple time tracker on the go
Simple works the same way on mobile and desktop - with all the same features. Your devices will sync in real-time, which means you can add new tasks on one device and they will show up on all your other devices automatically. Simple can also be installed as an app, here.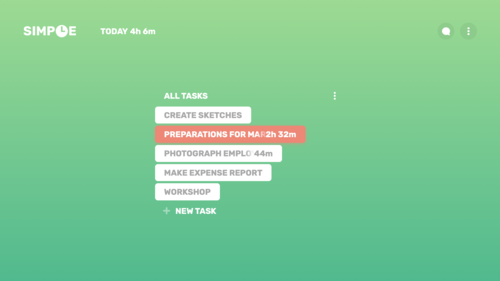 For those who value simplicity